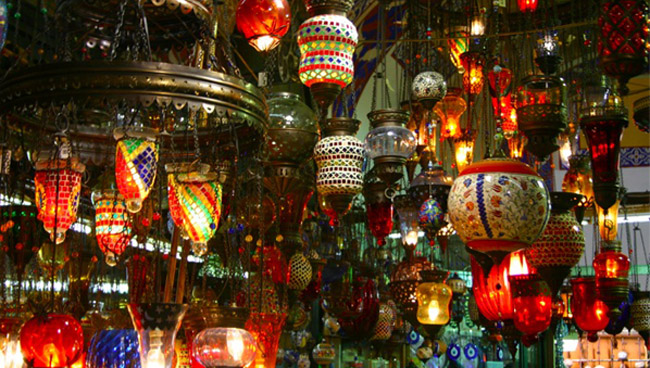 Above: Colorful lamps hang in the Grand Bazaar in Istanbul, Turkey.

Once again I'm headed out to foreign lands and new adventure. Just to recap... Since freshman year of college, I have taken two cross-country trips, back packed in europe twice, australia once, and worked on an archaeological dig in Greece. And those are just the big trips...
Tomorrow I leave for Turkey, where I will be playing Indiana Jones once again. The plan right now is to work on the dig for around a month and then take off to travel in Turkey and possibly Egypt. But the plans will really unfold once I'm over there.
Now just to keep it interesting, let me tell you about the crazy event that has already unfolded. I found out on Tuesday that I was left off an email a few weeks back that told me to send my passport to the Turkish Embassy in Washington DC for my Visa... Needless to say, it would be a little problem arriving in Turkey without that. So Tuesday afternoon I over-nighted my passport to DC - Keep in mind my flight is Friday morning at 8am.... They got the passport Weds with about a four hour gap to turn it around and overnight it back to me! Luckily the Turkish Embassy appears to be one of the few organizations in Washington that can work fast... I got it today around noon...
Anyway, it's almost 10pm and I still haven't finished packing so I should get back to that... You'll be hearing from me soon!
And, if there is anyone that you feel I have mistakenly left off this thrown together list please send me their email address!