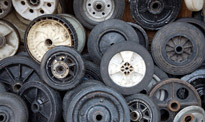 May 12, 2008 | 3 Comments
Just wanted to catch you all up on some recent travel, as well as my plans for this summer... Back in February, I spent about two weeks in Brasil visiting some friends and traveling around the Amazon. This summer is looking like it will be the usual vacation in Turkey, followed by Northern Iraq and a couple relaxing days in Dubai.
Continue reading
Brasil 2008: Oh ya, I went to Brasil
.