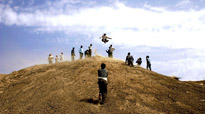 May 21, 2007 | No Comments
Just wanted to let everyone know what I'm up to this summer... The plans have finally solidified... I leave May 31st and it's going to be about 5 weeks in Turkey and 2 weeks in Rwanda!
Continue reading
Turkey & Rwanda 2007: Summer Plans and New Website
.