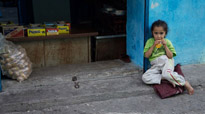 Jul 4, 2007 | No Comments
So my trench on the site hit the absolute jackpot in archaeology: A burned down, collapsed house with perfectly preserved artifacts. We literally doubled, if not tripled the number of small finds we had for this period from the last six years of excavating just from this collapse!
Continue reading
Turkey 2007: Grandma Burnt the House Down Again
.