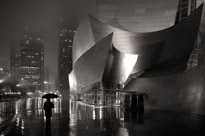 Nov 9, 2009 | 2 Comments
My last 5 days included 5,000 miles of flying and more than 300 miles of driving. I went from a photography awards ceremony and reception at the National Geographic Society in DC, followed by a gallery opening and a meeting with the Senior Photo Editor at National Geographic the next day, to a red-eye flight back to the west coast to shoot a 50th Wedding Anniversary party in Seal Beach and then to Santa Barbara to attend one of my good friends wedding receptions. At least I'm keeping busy...
Continue reading
FotoweekDC, advice from National Geographic, and more...
.