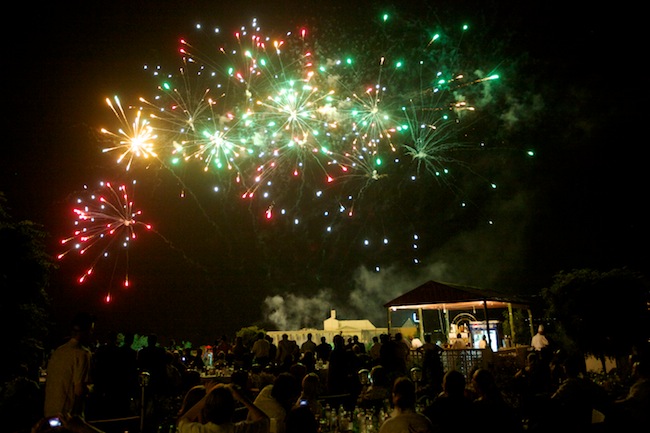 Fireworks at the Khanzad Hotel with the America Kurdistan Friendship Association in Erbil, Iraq on July 4, 2010. (Photo: Jon Vidar)
Happy Fourth of July everyone! The America Kurdistan Friendship Association hosted a pretty big celebration for all of us Americans here in Erbil at the Khanzad Resort and Hotel a little outside of town. It was quite the schmoozing event for anyone here on real business - as you can see by the parking lot full of armored SUVs - but we approached the event much more casually. Our group opted to roll up five deep crammed into a four-seater taxi cab that didn't even want to drive us up the hill!
The party itself was nice - an american bar-b-que with hot dogs and hamburgers... But unfortunately, someone forgot to tell us it was B.Y.O.B. (Bring your own buns)... They did put on a large fireworks show that was a good touch for the fourth, but at the same time, I found it a little unnerving considering that those sounds came with such a different meaning so recently in the region's past.
The party broke up pretty early, with everyone just heading home after the fireworks. We ended up relying on the kindness of strangers to get home - aka we jumped into a random car at the base of the hill that said they would give us a ride back to town. Trust me though, it's safe here.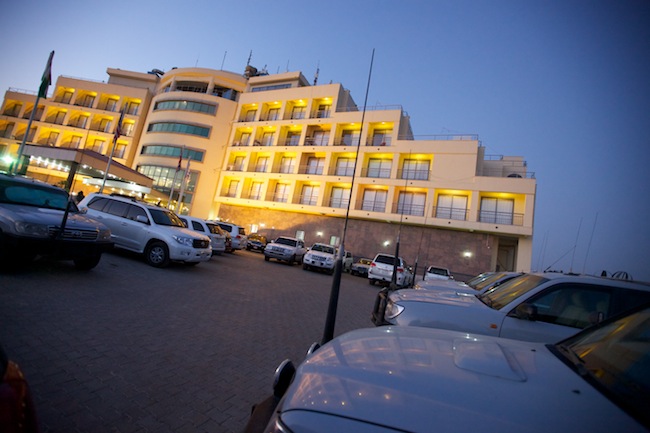 Armored SUVs line the parking lot at the Khanzad Hotel. (Photo: Jon Vidar)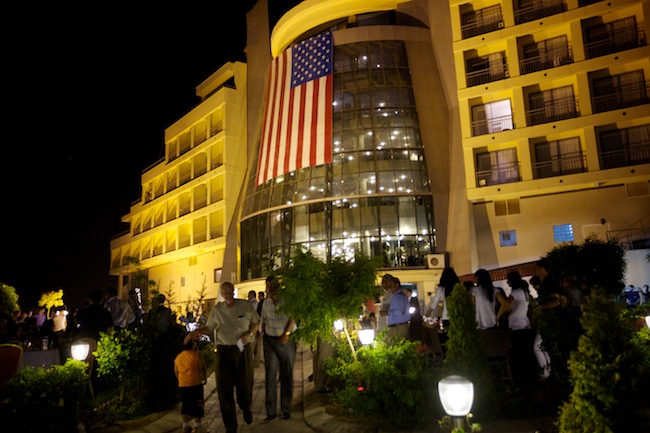 An American flag hangs proudly as the backdrop for the pary. (Photo: Jon Vidar)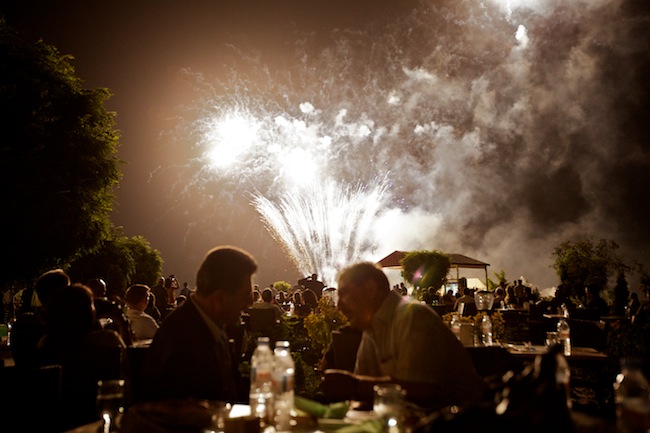 Conversation ensues during the firework extravaganza. (Photo: Jon Vidar)