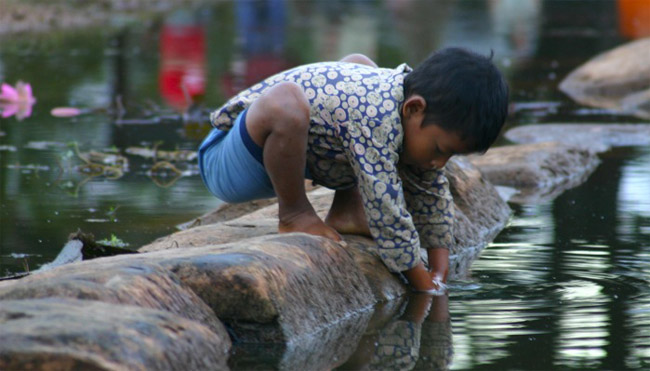 Above: A boy plays in the water outside of the temple in Angkor Wat.

So for those of you who don't know.... I am leaving for Asia in about 9 hours! I will be going to Thailand, Cambodia, Vietnam, Hong Kong, China, and Japan. If any of you have any advice let me know...
I just threw this email list together based on past lists with a few additions, but if anyone sees that a name is missing please let me know.
Anyway, next time you here from me I will be in Thailand! Hopefully I will have a place to stay... I emailed about 10 hotels / hostels and they were all full. Bad news is I get in at 11 at night! Ah well in typical fashion I will figure it out when I get there!