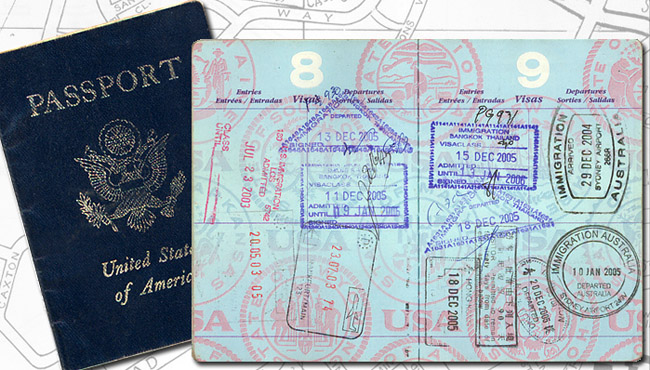 Above: My passport.

Just wanted to wish you all a Merry Christmas and let you all know that I'm starting my next trip tomorrow! I'm headed down to South America, which will mark my 6th continent!
Of course, I still managed to start this one off with a hitch. The plan has always been to go down to Brazil and spend New Years in Rio... And that is where our tickets have us going, well Sao Paolo anyways... Unfortunately, we just found out that in order to get into Brazil, you need to procure a Visa in advance! And apparently without it, they will put us on the next flight back to LA! So now we are headed straight to Argentina, where we might try to get a visa to go back to Brazil... But really it's all up in the air right now.
So far the talks include either trying to get back to Brazil, trying to get down to Antarctica, or hanging out in Argentina and possibly Chile. On the way back though, we have a 6 day stopover in Peru, where we will for sure stay in Lima and go see Machu Picchu.
Anyway, as usual, I am putting this email list together at the last minute... Email me if there is anyone that I have forgotten or that might want to hear about the newest adventure...
Have a happy holiday season and a great new year!