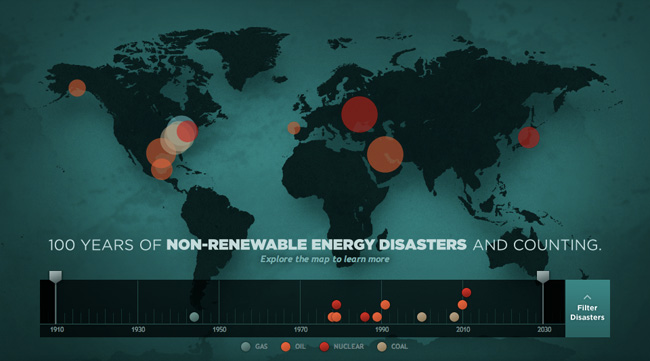 Above:Screenshot of the interactive map on my newly launched project counterspill.org

Wow. Where to begin. It's been several months since I last sent out an update and things have been incredibly busy!
Summit Series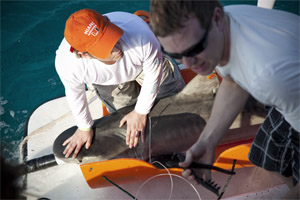 Let me start by following up on my last email. As you probably know, I made it on the boat for the Summit Series (thanks to all of your help) and it was an incredible experience! While I know that I promised tweets and updates while on the boat, the number one greatest thing about the trip was the utter disconnectedness of having no cellphone service and $0.65/minute internet. It was the first time in recent years that I can remember that not a single conversation was interrupted by a phone call or text message, no one needed to stop to check their Facebook or look something up on wikipedia -- just 100% pure attention. Highlights of the trip included shark tagging with Tim Ferris, talks by Richard Branson and Peter Thiel, hanging out with a member of the British royalty turned Amazon protector, and nightly concerts by the house band - The Roots. It was an absolutely amazing experience.

I am deeply grateful to everyone who helped make that trip possible. To let you know that it was not in vain, I have already had numerous conversations with industry leaders, foundation heads, and venture capitalists about the many projects I have going on and I think that there are definite prospects for the future because of this trip.

The Tiziano Project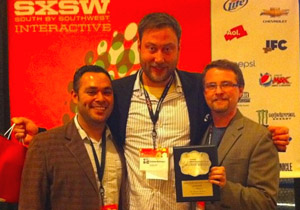 Speaking of the many projects... The Tiziano Project | 360 Kurdistan has been doing better than we could possibly have imagined. In the last several months, we have collected a series of accolades that we always strived for, but never fully knew whether or not they were possible. These recognitions include winning SXSW Interactive for Activism, a Gracie Award for our coverage of women's issues, a Webby Honoree for nonprofit work and a nomination for Best Use of Photography (against National Geographic, LIFE Magazine, the BBC, and Canada), an Adobe Site of the Day recognition, an Outstanding Achievement in Photography from the Interactive Media Council, and a Best in Class recognition from the New Media Institute. We are humbled and honored to be recognized so widely across the board for our work and that of our students. At SXSW, TIME magazine called us the "most meaningful win of the night" providing community journalism that is both "profound and simple."

In addition, we are in the final 28 out of 1,600 applicants for the Knight News Challenge. A competition through the Knight Foundation that gives away up to $5 million per year for innovative projects in journalism. If we receive funding, it will allow us to develop the next phase of The Tiziano Project, making the 360 platform scalable for use by other organizations and allowing for direct two-way communication between people anywhere in the world and the members of these conflict and underreported regions who we are trying to help. I'll keep you posted!

Counterspill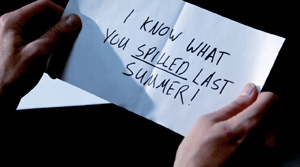 Another project I am currently leading and haven't said too much about is called Counterspill. Working with Chris Paine (Director, Who Killed the Electric Car and Revenge of the Electric Car) and John Quigley (Eco-activist and artist), we launched Counterspill.org yesterday on the one year anniversary of the BP Oil Spill to help counter industry spin around non-renewable energy disasters. The site was already greeted with much fanfare and, thanks to Tory, made it into the front page headlines of Huffington Post's BP coverage yesterday.

In addition to hard hitting journalism, engaging interactives, and extensive multimedia, we are working hard to target main stream audiences and transcend the traditional environmentalist with our messaging. As such, one of the first pieces of marketing material we released is a parody entitled "I Know What You Spilled Last Summer." It got picked up quite a bit yesterday and is already at about 5,000 views!

University of Southern California

Finally, the big news is that I will be starting teaching at the USC in the Fall. I am taking over two of the photojournalism classes handed down by one of my mentors and photojournalism legend Rick Meyer. It is a real honor for me to be continuing his legacy!